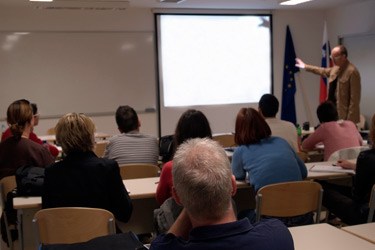 In-House Training
Art is available for in-house training.  Seminars can range anywhere from two to eight hours in length and cover such topics as ethics, regulatory review and peer review.
The more popular general ethics seminars can cover such topics as the AICPA Code of Professional Conduct, Sarbanes Oxley, Government Auditing Standards, and tax standards such as Circular 230.  Topics can be mixed or matched to tailor courses to a firm's specific needs.
Meet your California two-hour Regulatory Review requirements. The ever popular Board of Accountancy Approved Curious Adventure in Ethics, Learning Through War Stories and Case Studies is available for in-house training.
Art also offers a two-hour course regarding the California Board of Accountancy's peer review requirement that became effective on January 1, 2010. An additional 2-hour session can be added to help firms perform their own pre-issuance peer reviews.
If interested, please contact Art at 916-797-1555 or aramudo@ssctv.net for more information or to schedule in-house training.