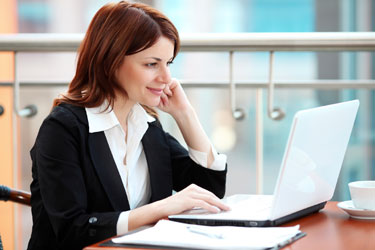 Self-Study
---
Fundamentals of Fraud Prevention & Detection
This course addresses fraud related issues from the perspective of small- and medium-sized accounting firms. The goal of this course is to enhance the accountant's ability to recognize, detect, and prevent fraud; increase fraud awareness; help accountants and auditors understand their role in addressing fraud; and identify the most common types of fraud currently perpetrated in today's fast-paced business environment. Topics include an analysis of the statistical information presented by the Association of Certified Fraud Examiners in their 2018 Report to the Nations; a discussion of the auditor's role in addressing fraud; and an assessment of the accountant's responsibility for fraud in compilation and review engagements.
With this four-hour course, you will be able to identify:
Potential red flags indicating that material fraud may exist
The typical profile of someone that commits fraud, embezzlement, or misappropriates assets
The fraud triangle: pressure, opportunity, and rationalization
Why individuals commit fraud
The most common types of fraud and when fraud is most likely to occur
The best methods for fraud detection
The accountant's responsibility to report fraud under the compilation and review standards
The auditor's fraud related responsibilities for financial statement engagements
The benefits employers can achieve with an effective whistleblower program
Methods to reduce a CPA's exposure to fraud risk
Click here to purchase.
Also available as an on-demand webinar. Please click here to purchase.
---
Regulatory Review: Practicing Within the Law
This course is approved by the California Board of Accountancy and meets its regulatory review requirements. There is no discussion of theory, only practical application and frequent humorous insight using "war stories" and case studies. This course addresses the various provisions of the California Accountancy Act and the California Board of Accountancy Regulations with an emphasis on those provisions currently applicable to the practice of public accountancy. Further, this course provides an overview of historic and recent disciplinary actions taken by the Board, highlighting the misconduct that led to discipline.
This course will enable you to:
Apply the Board's rules and regulations to everyday practice
Learn how the recently codified SSARS 21 will impact the Board's rules and regulations and how those changes may affect you
Understand how a DUI can potentially expose you to Board disciplinary action, including five years' probation and mandatory participation in a rehab program
Find out how the Board is using criminal information obtained from its retroactive fingerprinting program
Comply with the recent changes in CE requirements
Avoid discreditable acts, such as failing to file your firm's or your personal tax returns, that could result in Board discipline
Click here to purchase.
Also available as an On-Demand Webinar. Click here to purchase.
---
This course addresses the AICPA's Code of Professional Conduct in an insightful manner using case studies, investigative results, and real world applications. Information concerning the authoritative nature and application of the Code's standards are discussed with an emphasis on its application to California licensed CPAs. Students will learn about the basic structure of the Code itself and be introduced to the AICPA's Principles of Professional Conduct. Topics include independence, integrity, professional competency, due professional care, planning and supervision, gifts, commission and contingent fees, financial interests, employment, and more.
Upon completion of this four-hour course, you will identify the:
Standards that govern client request for records and the collection of outstanding delinquent fees;
Responsibilities you have with clients, employers, and colleagues;
Requirements for CPAs working in the public or private sectors;
Non-attest service standards applicable to tax preparation, internal audit outsourcing, bookkeeping, expert witness, and litigation support services;
Implications for failing to file personal and business tax returns or remit payroll and other taxes collected on behalf of others;
Independence standards that govern investments including those through mutual funds, retirement accounts, and blind trusts; and
New conceptual framework and the concept of using appropriate safeguards to eliminate or reduce the risk of ethical violations to an acceptable level.
Click here to purchase.
Also available as an on-demand webinar. Please click here to purchase.
---